The Ambassador Dr. Palitha Kohona, who is concurrently accredited as the Ambassador to Mongolia, presented his Letter of Credence to the President of Mongolia, H.E. Khurelsukh Ukhnaa on 27 April 2022. Arriving at the State House for the Credentials Ceremony, Ambassador Dr Palitha Kohona, inspected a ceremonial guard of honour and was accorded an extended meeting by the President, H.E. Khurelsukh Ukhnaa. During his discussion, the Ambassador conveyed the warmest best wishes of the President of Sri Lanka, H.E. Gotabaya Rajapaksa, to the President of Mongolia and he proposed consolidating the bilateral relations further with a state visit once travel restrictions are more relaxed.
He also met with the Deputy Minister and Director, Asia and the Pacific. Arrangements were made to call on the Dad Hamba Lama (the Deputy Head of the Temple in Ulaan Bataar) and the President of the Business Council. He also dropped in at the leading shop selling Ceylon Tea (Naira) in Ulaan Baatar and met a distributer of Sri Lanka tea zest (who also owns a horse stud).
Discussions focused on attracting Mongolian tourists to Sri Lanka, large numbers of whom were now visiting South East Asia, and increasing tea exports to the country. Tea was becoming a fashionable drink among the middle class.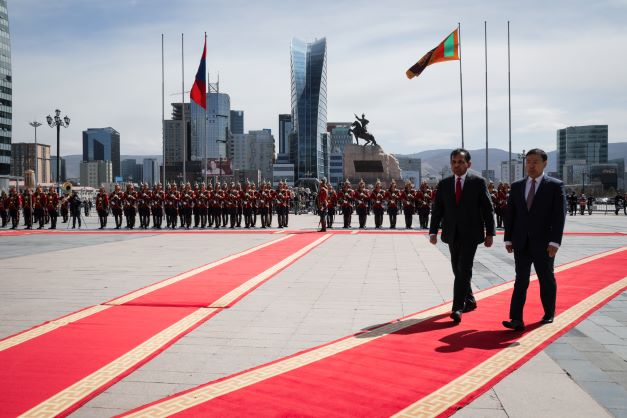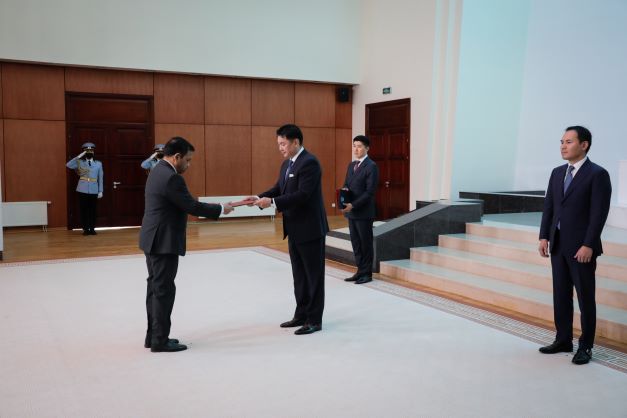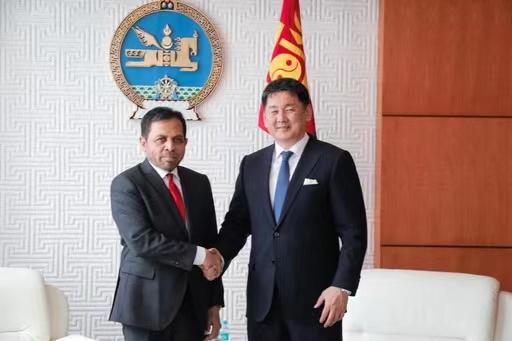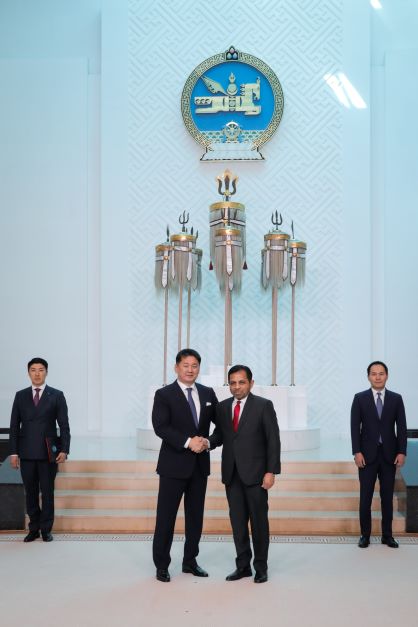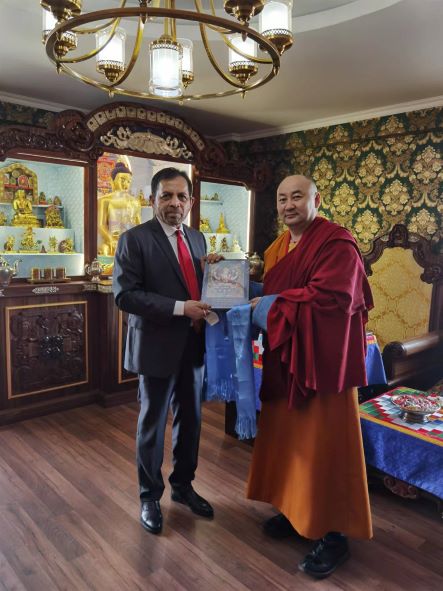 Embassy of Sri Lanka
Beijing
29 April 2022