With the objective of further increasing Sri Lanka exports to China, the Embassy and the Economic and Commercial Counselors Alliance in China (ECCAC) organized an introductory event at the Embassy on 21 April 2022. A cooperate certificate was signed by the Ambassador, Dr. Palitha Kohona, to formally launch the cooperation between the two parties.
The event was one of the range of activities that the Embassy organizes to commemorate the 65th Anniversary of the Diplomatic Relations between Sri Lanka and China, and the 70th Anniversary of the Historic Rubber – Rice Pact. The event also aimed to enhance bilateral trade, attract more foreign direct investments (FDI) and popularize Sri Lanka among Chinese tourists.
With the signing of the certificate by the Ambassador, Sri Lanka became a National Brand Partner of "ECCAC Overseas Preferred Selection". Both parties pledged to collectively work for trade and industrial cooperation, and investment between China and Sri Lanka. ECCAC will organize various themed activities and events to promote trade, investment, tourism and culture with the participation of the Chambers of Commerce, Commercial Firms, businesspersons and media personnel. Secretary General of ECCAC Ms. Sun presented the Special and Honourary Award as an ECCAC VIP Advisor to the Ambassador Dr. Kohona.
While addressing the gathering, the Ambassador said that the Sri Lanka Embassy joined hands with the ECCAC today, with the aim of letting various Sri Lankan products to find a place in the lucrative Chinese market and thus enhancing the trade between Sri Lanka and China. He requested to continue the promotion of Sri Lanka products enthusiastically and not to be limited to just signing of a certificate.
The Ambassador also said that so rich and varied with a heritage dating back to more than two millennia, Sri Lanka is a must-visit island in the middle of the Indian Ocean. He encouraged the audience to visit Sri Lanka soon after the Chinese borders are open for outbound tourism.
The Ambassador Dr. Kohona, explained that the COVID-19 pandemic has affected the economies of many countries. Even with the pandemic, the very fundamentals underpinning Sri Lanka - China economic and trade cooperation has increased. The Ambassador said that the political will of the two countries continues to be excellent, and the passion of the business communities is as high as ever.
Mr. Kevin Wang, President of Smart Ace International, Project Operator and Operating Agency of ECCAC made a brief Introduction and Presentation about the function and value "ECCAC Overseas Preferred Selection" sale platform.
During the event, several videos promoting the Sri Lanka's Culture, Tourism, gemstones, apparel and Ceylon Tea were screened to the audience. Many Commercial Counselors from the Embassies including Venezuela, Panama, Ghana, Moldova, Macedonia and about 70 other Chinese and foreign business persons participated the event.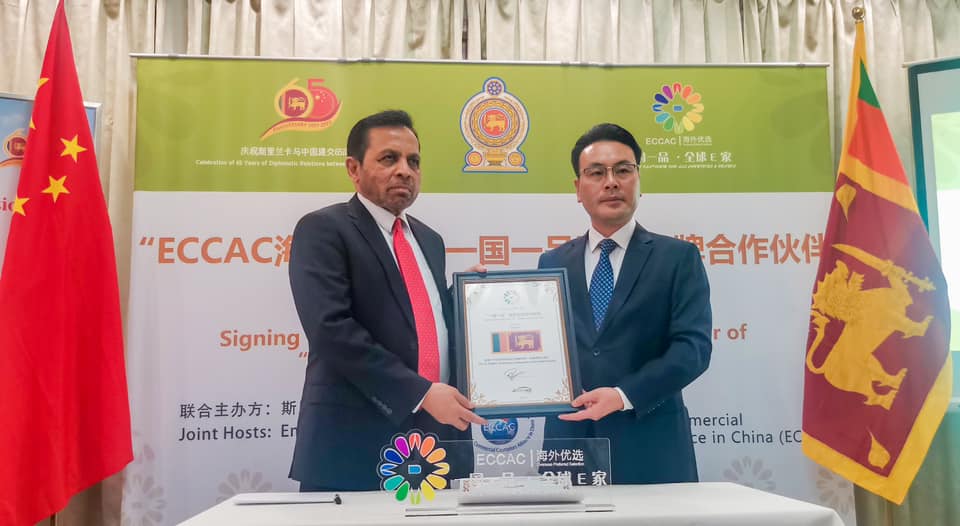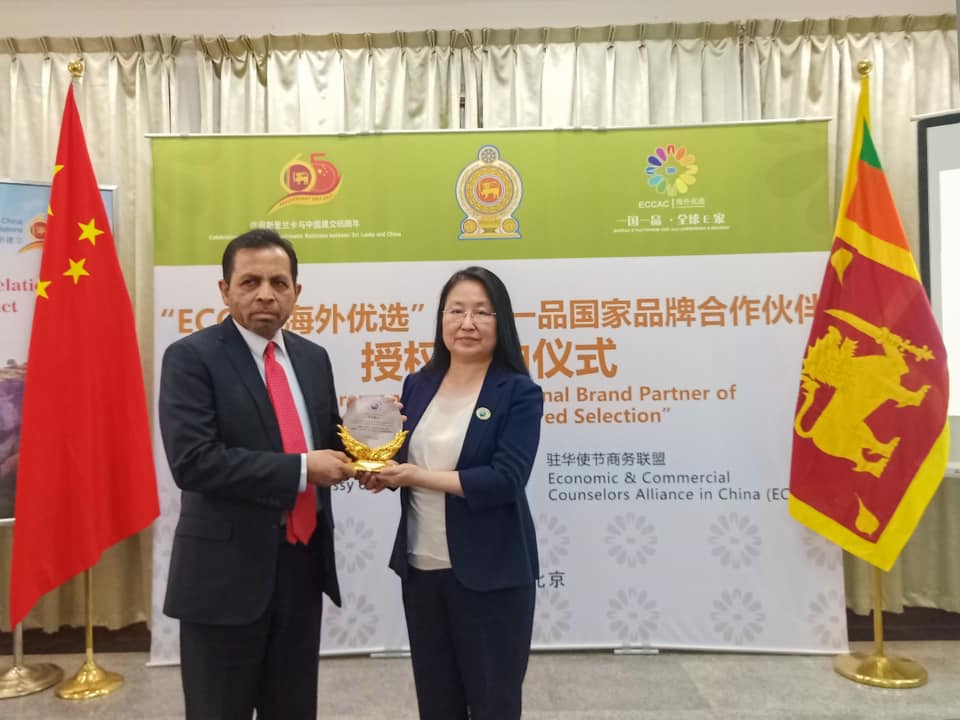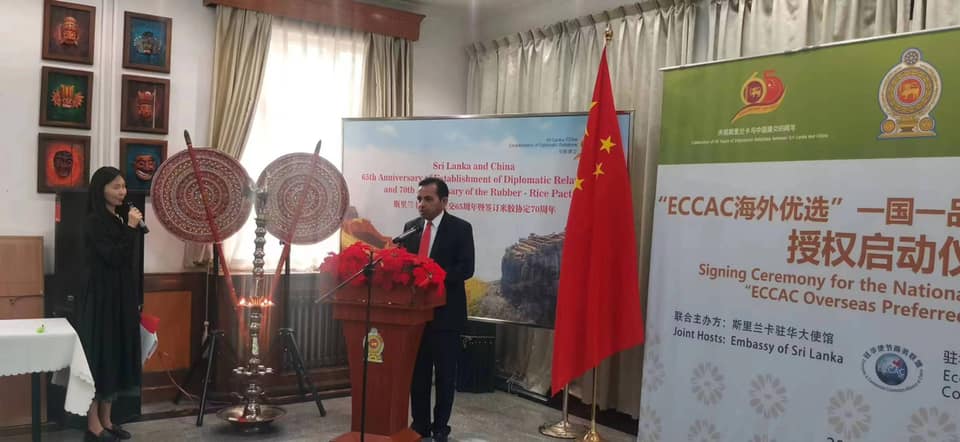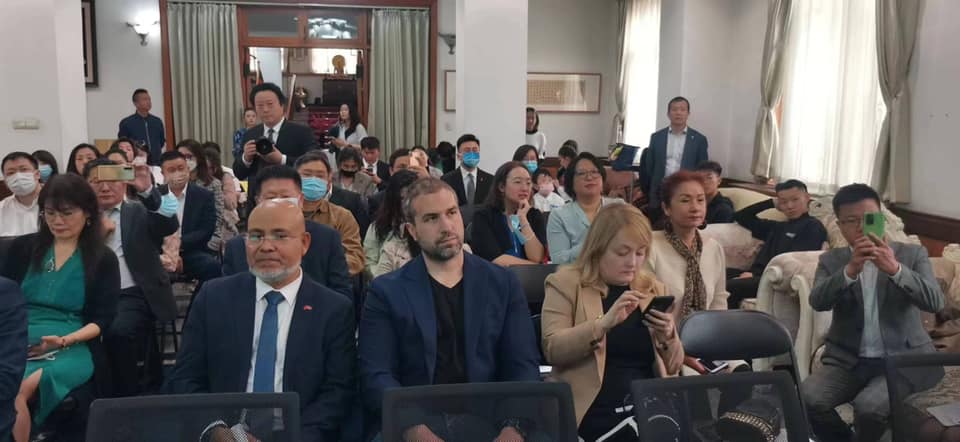 25 April, 2022
Embassy of Sri Lanka
Beijing